This is the third post in a short series about restaurant experiences we've had around the Twin Cities in recent months — in this post, I will share a little taste of the Midtown Global Market.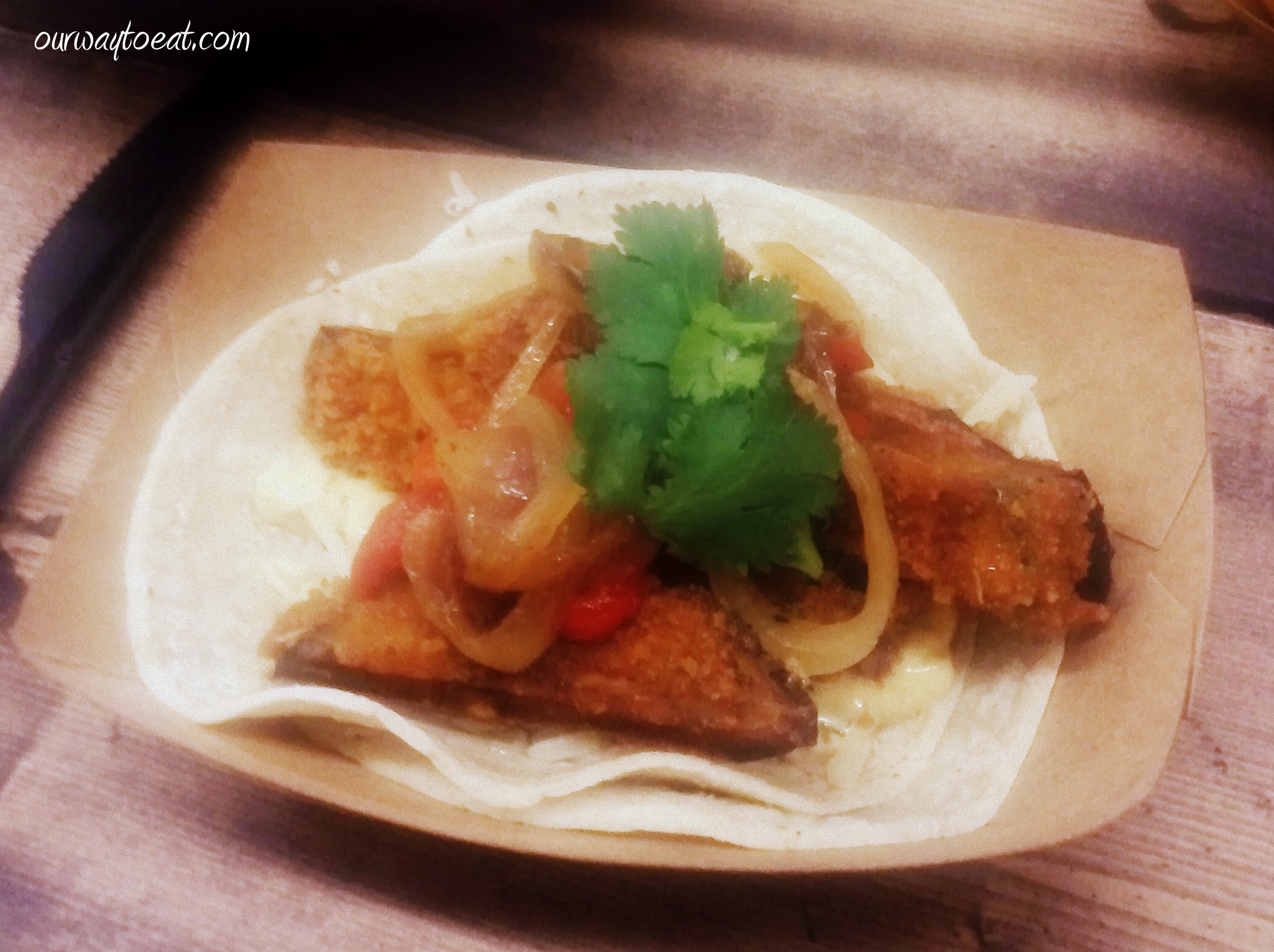 Sonora Grill – Midtown Global Market 920 E. Lake Street, Minneapolis, MN, Telephone: (612)871-1900
I will begin and end this post with the same question:  If you haven't been to the Midtown Global Market in Minneapolis for sight-seeing, shopping and a meal, what are you waiting for?!  Midtown Global Market is an indoor market located at the intersection of Chicago and Lake Street, housing interesting sights, sounds and tastes around every corner.  I will cut to the chase and say that the area it excels most in is food.  To begin, there is the Sonora Grill.  Sonora Grill appears to be a totally unassuming taco stand.  I don't blame you if you confuse the signage for a Chipotle knock-off.  The presentation is casual and the price-point is similar, but the comparisons stop there. Sonora Grill is in fact the place in the Market to head to directly, if you like the thought of a chef who cut his teeth at Bar La Grassa, Solera and Barrio running his own show and serving up inventive, tasty South American and Spanish food all from scratch, and with zero pretense.  When I first read about Sonora Grill, we had already been to the Market a few times.  Our first attempt to eat at Sonora was a fail — we got to the market too late on a Sunday.  More on that later….  With better planning, we finally made it for lunch at Sonora, and my eggplant Carmelo, a "Sonora style taco" consisting of breaded, fried eggplant, chimichurri aioli, roasted pepper and sautéed onions on a double layer of corn tortillas was super delicious. On its own the eggplant Carmelo has the power to beckon me back to the Market… possibly this weekend.  For their size and price ($2.50 a pop) you can easily eat two or three Carmelos.  I had one, but only because we had chips, black beans and rice on the table to share.  If eggplant isn't your thing, Carmelos also come with pork, chicken, tilapia and beef skirt steak for the same price.  
Bjorn ordered a Pork Guajillo Bocadillo ($8.50) which is described as a Spanish and South America-style guajillo-marinated pork sandwich with sautéed onion, Chihuahua cheese, tomato and arugula, served with fresh-cut french fries and cilantro aioli.  My cousin Alice who dined with us had the most impressive looking meal: a Pork Pincho ($8.95), which is a skewer of guajillo-marinated pork shoulder served with guajillo beans and Peruvian rice.  Let me emphasize the high quality that comes with the inviting low prices and casual atmosphere of Sonora Grill.  The Head Chef Alejandro Castillon and his small band of hard-working sous-chefs show up early so they can do things like make the aioli from scratch beginning with eggs and marinate the meat.  They buy their buns at the Salty Tart, a bakery in the market, and their tortillas from another local maker nearby.  
What to drink with your Carmelos, Brocaderos and Pinchos?  A  bottle of Jarritos soda ($1.25) of course!
After our meal we strolled around to see what interesting things we'd find in other shops and stands around the Market.  We ran across Smoked Trout and quail eggs.  I have never tasted a quail egg, and I am going to buy some the next time I make it to the market.  I am not sure how I feel about eating duck and quail eggs; I am reserving judgment at least until I've tried them.  We browsed through Fiesta in America, a shop full of bright colour, Mexican souvenirs, decor and an extensive selection of candy from Mexico.  Then we headed over to Holy Land, a Minneapolis-based Middle Eastern Grocery and Deli with a large presence in the Global Market.
I have yet to eat at the extensive buffet at Holy Land, but I always find something interesting at the grocery store.  Pictured just above is a selection of cheeses, including Bulgarian Feta and Egyptian Cream Cheese for sale from behind the deli counter.  Holy Land Hummus and Pitas are available in grocery stores all over the Twin Cities, and I often try a new flavor of hummus, or pick up a bag of pitas.  In my opinion, Holy Land sets the standard upon which to judge all pocket bread and hummus.
Holy Land also sells olive oil and Basmati rice in large-volume packaging, for those with a serious appetite for Basmati.  Or, for restaurants, I'm guessing.
A La Salsa Restaurant Mexicano and Bar — 920 E. Lake Street, Minneapolis (612) 872-4140
We also have eaten at A La Salsa in the Midtown Global Market several times.  When you are at the market, it is a great place to choose if you want to sit down and be served at your table, if you want a beer or a margarita with your meal, or if you are like us and you get to the Market late and other stands are closing.  Most importantly, visit A La Salsa if you enjoy authentic Mexican food.  A La Salsa has an extensive menu of traditional Mexican dishes that are delicious and well-priced.  Pictured above is Bjorn's plate – Flautas de Pollo – ($8.50) Three tortillas filled with spicy-seasoned chicken, rolled, fried and topped with refried beans, crumbly, moist queso fresco and crema.  Flautas are served with lettuce, guacamole, pico de gallo and a dollop of sour cream.  I ordered Chille Relleno ($5.50) and a vegetarian tamale ($2.50) a la carte, which were delicious, but did not photograph well.
Along with our main plate we were served a generous side plate of mildly spiced black beans.  I love black beans and crave them at breakfast and supper alike.  A plate of black beans with their comforting smooth and pleasant soupyness and a mild, cumin flavor makes certain that you won't leave A La Salsa hungry. 
The Midtown Global Market is a fun place to visit to eat, shop and sight-see and grab a quick, casual meal with your family.  This taste of Sonora Grill, Holy Land Middle Eastern deli and grocery and A La Salsa only scratches the surface of the vast shopping options and eating establishments available at the Market from around the world.  As I said before, if you haven't been to the Midtown Global Market in Minneapolis for sight-seeing, shopping and a meal, what are you waiting for?!